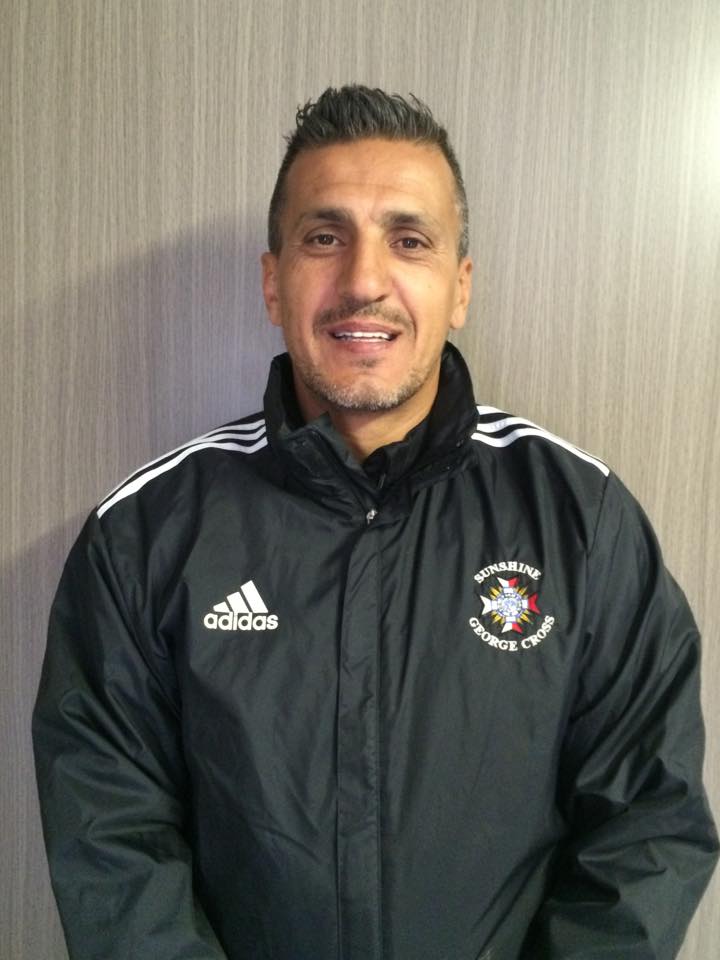 Another disappointing result that really doesn't reflect the way we out played Kingston in last nights clash that resulted in a 2-1 defeat. Everything was going as planed as we pressed high up the pitch which didn't allow Kingston to play out from the back and forced them into long ball clearances and turning over the ball time and time again. It was the pressing that lead to the first goal of the game for George Cross that was neatly tucked away by Anthony Cassar.
Before half time we had three or four scoring opportunity's that would have changed the complexion of the game but we are just not clinical enough up front to hurt teams. Right on the stroke of halftime they played a long ball over the top to young stelios Konstantinios that was in an offside position and right in line to where I was standing but the linesman was court out ball watching as it was coming over and by the time he looked across his line the player was away, he went down the line and played the ball across the face of the six yard box where Sean Mcilroy was on hand to slot the ball home.


The second half was no different as we continued to press and play some very attractive football.They scored a very scrappy second goal against the run of play that should have been cleared away but we failed to close down the inform striker Sean Mcilroy on the edge of the box as he had a clear shot on goal to make it 2-1.


We continued to pressure Kingston and create more opportunities as most of the second half was played in our attacking third. Again another poor referee decision that went against us turned out to be the difference between us taking a well deserved point or that long drive home wondering what could have been.


The referee failed to point to the spot after a deliberate hand ball on the line to deny a goal scoring opportunity that was clear as day light for all to see.


Scoring goals has been our problem right from the start of the season, the lack of finishing in front of goal brings all of our good work undone.


Hopefully with the new signings at the transfer window we can look forward to better times ahead.
Tony Ciantar