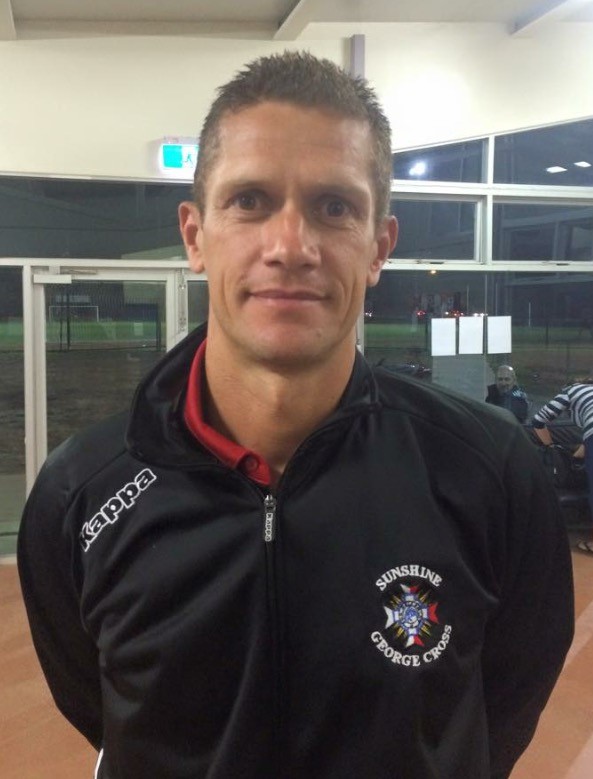 The 2015 NPL season has seen some great achievements fromSunshine George Cross Football Club in terms of our Youth Development Plan that has been in place since the start of the National Premier League in February 2014.

As for our history we will always remember and appreciatethe contributions past committee members, supporters, volunteers, and players have done for the club but our future is important if the club wishes to move forward.

We acknowledge the likes of Kevin Muscat, Manny Muscat, Paul Trimboli, John Markovski, Craig Foster, Andrew Marth and Damien Mori just to mention a few players that started their careers at Sunshine George Cross at a very young ageand later went onto be very accomplished players.

It is important we continue to look to the future and give some of our own players the same opportunities as the players mentioned above so they too can try to hopefully become a part of the clubs history one day.

The clubs Philosophy and Vision from the start of the National Premier League was to see the club build their Youth Development to another level and to develop and promote young players to be the best they possibly can be.

The club and all its coaches have set this as a priority to create an environment and culture were players have the ability totrain with accredited coaches and one day have the chance torepresent Sunshine George Cross at Senior Level.

Over the last 2 weeks we have seen a number of younger players get their opportunity to play in the older age groups were which we think is fantastic for their confidence and development. Their hard work is slowly showing dividends which they thoroughly deserve. This is a great achievement and a testament to the dedicated coaches that continue to put in countless hours to prepare these young players.

Lachlan Grech - U15s played in the U18s

Ryan Gauci – U15s played in the U18s

Aleks Taleski – U15s played in the U18s

Theodore Aresti – U15s played in the U18s

Zac Lamar – U16s played in the U18s

Kevin Lam – U16s played in the U18s

Johnathan Harboglou - U18s played in the U20s

James Kapuranovski – U20s played in the Seniors

Nathan Liberto – U20s played in the Seniors

Ryan Dragovic – U20s played in the Seniors

Jayden Mercieca – U20s played in the Seniors.

I would also like to thank our supporters and parents over the last 2 months for their continued support and ask you to be patient as we give our young players the opportunity to play at a higher level. During this transition we will no doubt face some ups and downs like we do in life. I know all the committee and coaching staff will be doing their very best to keep working hard and believing in what we are looking to achieve and that is to build a successful Football Club on and off the park.

Regards,

Vaughan Coveny.

Technical Director.