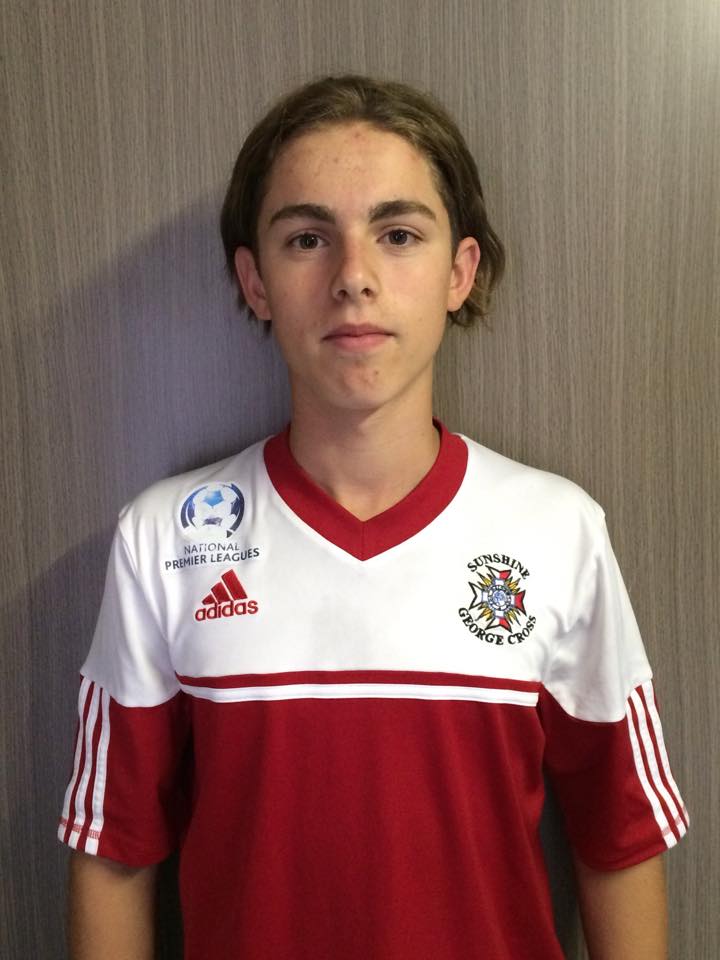 Sunshine George Cross Under 20's claimed a point with 1-1 draw against Moreland City at Campbell Reserve on Saturday afternoon. Lachlan Smith equalisers in the 77th minute gained us a draw after going 1-nil down in the 29th minute.






Sup-sub Lachlan Smith who came off the bench to earn his under 20 side a share of the points against Moreland City.


Both teams were guilty of squandering multiple chances during the game. The momentum definitely shifted after Sunshine George Cross scored their equaliser, with only the Georgies looking the likely winner. Unfortunately time ran out before our team could score the winning goal.
The first half saw both Sunshine George Cross & Moreland City struggle to keep possession for long periods of the half as both teams struggled to create clear-cut opportunities.
Sunshine George Cross created a golden opportunity to take the lead with a one on one chance to Ilija Manojlovic, but his shot was saved by the Moreland City goalkeeper. Moreland City was quick on transition and pounced on a mistimed clearance by Dan Maher to take the lead.
The Georgies had another great opportunity to get an equaliser before half time with Roberto Stella running into open space only for the Moreland City goalkeeper to pull off another good save.
The second half came to life with Sunshine George Cross trying to get back into the game. Both sides were going for the jugular and were trading blow for blow, but failing to capitalise on good scoring chances.
Both Ryan Dragovic and Samuel McCall came off the bench in the 51st Minute to show some spark in getting Sunshine George Cross back on level terms. Within minute in coming on Ryan Dragovic struck the ball from just inside of the 18 yard box, only to be denied by a magnificent save from the Moreland City goalkeeper.

Within five minutes, Moreland City found themselves with good opportunity to kill off the game with one on one chance. It took a brilliant save from our goalkeeper James Kapuranovski to keep us in the game.
Sunshine George Cross' Lachlan Smith who had just come off the bench had the next chance when he found space in the penalty box and he made no mistake, when his blistering shot found the back of the net.
The final ten minutes was helter skelter as Sunshine George Cross went all out for the win, but try as they may the Georgies had to settle for a draw.
Both Con and I were very happy with the team's reaction in the second-h
alf after a rather scrappy first-half. I believe we were unlucky not to win the game after our second-half performance. We have very young squad and we have shown over the six rounds, we are just as good as the other teams in our league.

Thank you for the opportunity to say a few words.

Derek Smith
Team Manager