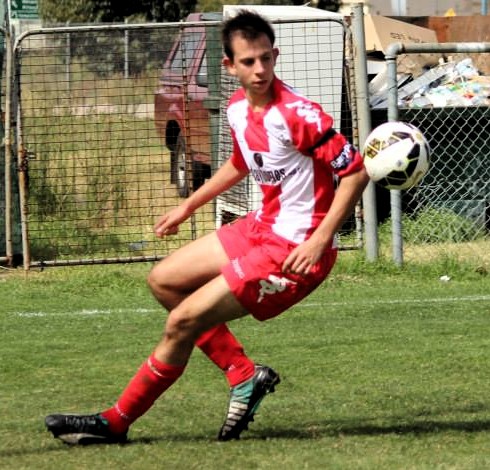 Promising youngster Samuel McCall

scored
a brace against Bendigo City

Our under 20 side put on a super effort against Bendigo City to come from behind and win 3-1.

How the Georgies ever trailed in this match is a mystery, as they were the superior team throughout. They dominated the first half with a good brand of football, but still went in at the break a goal behind.

The youngsters remained focussed and took the game up to the visitors, forcing them on the defensive in the second half.

Once the first goal arrived direct from a Jayson Gucciardo corner-kick there was only going to be one winner.

The Cross kept the pressure on and added two further goals from attacking midfielder Samuel McCall.

Well done to all concerned on a great win that keeps our youngsters in third place.